Easy and fast to refill with all types of grease NLGI 0-1-2-3 from side lubricator H standard.
New simplified setting for grease exit: 1, 3, 6, 12 months variable at any time.
Applications
Designed and installed everywhere a point to be lubriicated is present: bearings, bushings, joints, articulated joints, electric motors, compressors, pumps, valves, reduction units, crans, mills, ovens, conveyor belts, rolling presses, Archimedean screws, vibratingscreens, lifts, elevators, presses, rolling mills, fans, turbines, etc.
Advantages
It displays consumption and allows remote control by means of its full transparence. Immediate activation. No battery or gas. It can be installed indoors, outdoors, remotely, inversely, under water, in either dangerous or uncomfortable points. It keeps lubrication constant and prevents solid matter accumulation. Lubricant installed reserve, reducing lubrication drawbacks, preventing oversights. It saves production stops and very expensive repairs. Environment friendly: refillable more times, it avoids constant disposal expenses. Fully recyclable. Easy and fast mounting.
Grease Supply Duration
"On Demand" 1, 3, 6, 12 months. SLOT GREASE® automatically supplies grease based on demand from machinery and depending on: spring type, temperature, type of lubricant, working conditions and linking accessories.
TYPE
MONTHS
100A
1
3
9
12
220A
1
3
9
12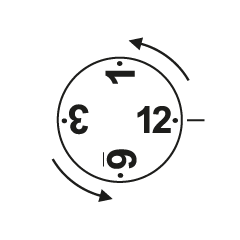 Available Type
- Oil 100A
- Oil 220A